China Office - Short decision paths
Good communication, presence and short decision-making are important for success in China. With office in Yiwu, close to the wholesale market and factories, we can ensure that all your specifications and requirements are met according to your product need.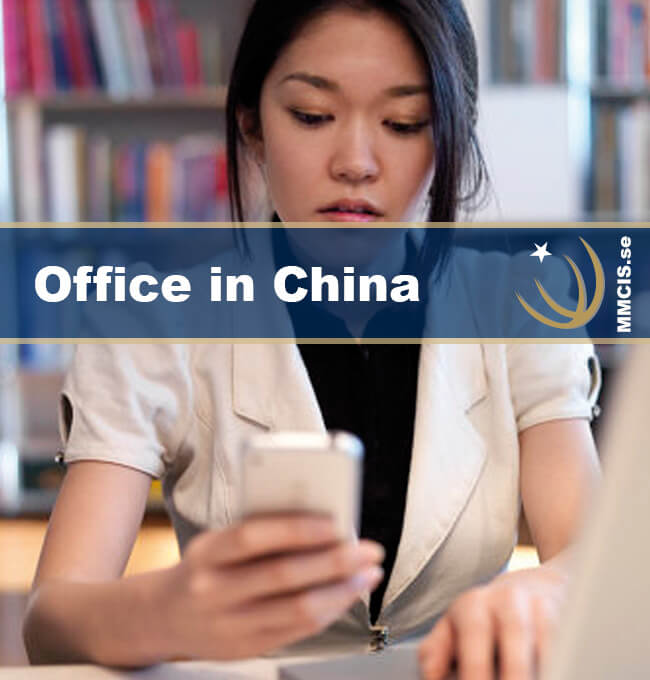 Our China office is close to Yiwu City wholesale market. It is the world's biggest wholesale market with 100,000 suppliers who are exhibit 400.000 different products every day. With products from 40 industries in 2,000 different categories, we can always find something at the right price and quality for you. These markets have for many years been a leader in China's wholesale market.
Find Us in Yiwu, China
The easiest way to Yiwu
Book your plane ticket, round-trip, to Hangzhou (HGH) in China (if you plan to visit other cities in China we can help you with good deals on air-fair, transfer and accommodation). When you arrive to Hangzhou we have selected three options for you to choose from to get to Yiwu:
Take a shuttle bus from Hangzhou Xiaoshan airport to Yiwu Binwang Bus Station. The shuttle buses depart from the 5th door of the arrival hall. The ticket cost about ¥60. It takes about 100 minutes.
Time table shuttle bus: 10:20, 11:00, 11:40, 12:20, 13:00, 13:40, 14:20, 15:00, 15:40, 16:20, 17:00, 17:40, 18:30, 19:30, 20:30, 21:30.
From Yiwu City you take a taxi to Nr. 258 Chengbei Road.
By taxi
Take a taxi direct to Yiwu City and Nr. 258 Chengbei Road. It takes about 90 minutes. You can share a taxi that is cheaper.
By train
Hangzhou Xiaoshan International Airport is about 27 kilometers from Wulin Square, the center of Hangzhou City. Take the shuttle bus to downtown Hangzhou. It takes about 30 minutes. Take stroll in the beautiful city and then you can take a train to Yiwu central station. It cost about ¥43 and takes 55min.
Yiwu train station is located at the Changjiangban Village of Houzhai Street, 10 kilometers from the city. Take a taxi to Nr. 258 Chengbei Road where our office is located.
From Yiwu to Hangzhou by bus
Go to Yiwu Binwang Bus Station by taxi, not more than ¥10, and take a bus to Hangzhou Xiaoshan airport. It cost about ¥60 and takes about 100 min.
Departure times for bus at Yiwu Binwang Bus Station to Hangzhou airport:
06:40, 07:40, 08:40, 09:20, 10:00, 10:40, 11:20, 12:00, 12:40, 13:20, 14:00, 14:40, 15:20, 16:00, 17:00, 18:00
Short about Yiwu City
Yiwu is a city with about 2.2 million habitants and lies in central Zhejiang province near the central east coast of the People's Republic of China (PRC). 
Yiwu is known for its wholesale markets, where wholesalers from across China and the world can buy goods for resale. These markets have for years been a leader in China's wholesale and are an important part in China's economy. 
Administrative Yiwu have a county town status under the jurisdiction of Jinhua. Yiwu is located in central Zhejiang province near the central eastern coast of China. Yiwu is 300 km south of Shanghai, 150 km west of Ningbo, 150 km north of Wenzhou, and 100 km south to Hangzhou, the capital of Zhejiang province. 
Yiwu has a well developed infrastructure of rail, bus and airport as well as fast connections to Shanghai, Hong Kong, Hangzhou, Ningbo, Wenzhou, etc.